"The leading online distributor of commercial outdoor furniture"
|
877.777.3700
877.777.3700
|
0
Covered Pedestal Grill with Utility Shelf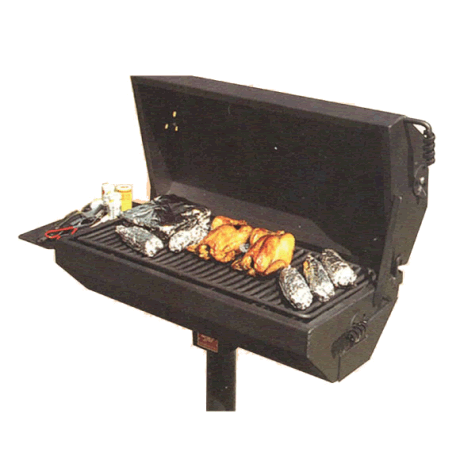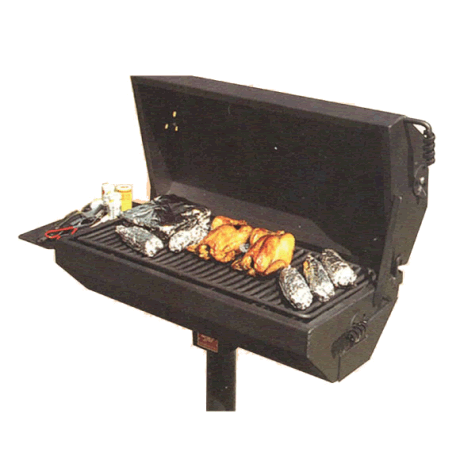 ---

Item Price:

$

803.95

---

Order Qty
Description
320 or 500 Sq. In. Cooking Area, 1/2" dia. Non Removable Steel Cooking Grate, 10 ga. Steel Plate Fire Box, 11 ga. Steel End Panels, 14 ga. Sheet Steel Cover, Non-Toxic, Heat And Rust Resistant Black Enamel Finish, 360 Degree Rotation for Heat and Smoke Control, 3-1/2" O.D. Pedestal, Utility Shelf Included
Features
320 Sq. In. Cooking Area
Utility Shelf Included
(Castor Base Sold Separately)
Non-Toxic
Heat And Rust Resistant Black Enamel Finish
Warranty
Manufacturer guarantees it's products to be free from defects in materials and workmanship (except labor and transportation) for one year.
This warranty does not cover vandalism; damage caused by improper installation, assembly or use; appearance do to weathering, or marring caused by normal use and acts of God.
Claim for defects must be filed within one year, accompanied by a copy of the original invoice or invoice number.